I have a Master's in User Experience Design and over seven years experience making the web a more inclusive, usable space.
Core Skills
Creating wireframes and user journey maps that are understandable and comprehensive.
Using content strategy and information architecture to inform design decisions.
Prototyping in Sketch and HTML/CSS to show interactions throughout the user experience.
Documenting design decisions for and communicating to stakeholders, designers, and developers.
Conducting user research and usability testing throughout the project lifecycle.
Holding design workshops and design studios to create a more inclusive design process.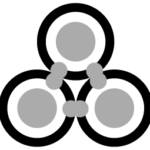 Following and identifying reusable patterns to reduce debt and increase cohesion across properties.

Ensuring accessibility is considered at every stage of the design.